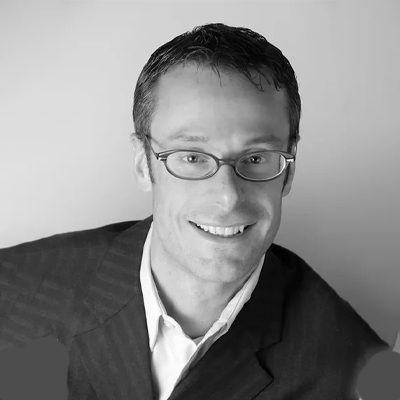 Chiropractor
Scott Halida, D.C.
Dr. Scott Halida grew up watching as both of his parents were healed from their pain by their family chiropractor.
At the age of 16, he was encouraged by his mother to try chiropractic care for his own sports-related elbow and shoulder injuries.
Scott began his career as a personal trainer, and he found himself referring his clients to chiropractors after experiencing his own positive results. He noticed that people who were adjusted got better results in the gym.
Through these epiphanies, Scott was inspired to focus on chiropractic care, physical therapy, and nutrition.
Now, a husband and father of three, Dr. Scott has been actively involved in chiropractic care in the greater Saint Paul area since Dr. Trent, Dr. Hugh, and himself began Bandana Chiropractic and Wellness Center in 1999.
Dr. Scott believes that people need to release the idea that 'no symptoms equals no problems'.
"Cancer and heart disease are just two of many examples," he said. "Symptoms may not show up for months or years while the disease is spreading."
Dr. Scott actively seeks out to others by acting as a role model through chiropractic care and wellness.
"Seeing the positive changes in patients reaffirms that this is what I should be doing. Amazing things happen here all the time."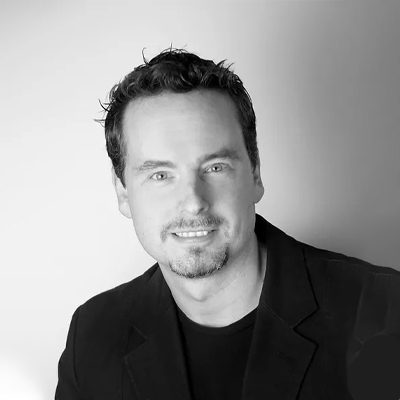 Chiropractor
Trent Iverson, D.C.
Dr. Trent's chiropractic experience began at a young age. At age five, his mom took him to their family chiropractor in order to help with his sleepwalking problem. Two weeks after visiting his chiropractor, little Trent was not sleepwalking anymore.
"I have been raised in a family that has always gone to a chiropractor," he recalled. "My mom has Meniere's disease and used to suffer from dizzy spells. After seeing numerous medical doctors, she was helped naturally by a chiropractor."
Now, Dr. Trent continues to have a family that regularly sees a chiropractor. He was so inspired by the life changes that his family experienced, as well after his recovery after a car accident in high school, that he decided to pursue the career himself.
Soon after graduating from Northwestern College of Chiropractic, Dr. Trent decided to team up with Dr. Hugh and Dr. Scott to open Bandana Chiropractic and Wellness Center in 1999.
With the natural healing power happening here at Bandana, many patients begin to notice that their medications may be unnecessary. 
"We help women who are having trouble getting pregnant, patients with unbearable heartburn, and we even help a patients diagnosed with diabetes to stabilize their glucose levels without medication. Miracles happen here everyday."
Restoring the proper function of the body through chiropractic and wellness, allows patients to experience their life on a healthier level.
"The most beneficial part of chiropractic care is the unleashing the body's natural healing power without side effects." 
Chiropractor
Hugh Wegwerth, D.C.
As a teenager in high school, Dr. Hugh suffered from weight problems. After a trip to the Boundary Waters, he made a life-changing commitment to himself.
"I decided I was going to change my life. My father was 430 pounds. He was told the only help he could receive was from drugs and surgery. I didn't want to end up like that, so I wanted to lose weight the healthy way."
Hugh lost 10 pounds in three days and eventually lost a total of 80 pounds by eating natural foods. 
"It is important to understand that if Mother Nature didn't put it on the planet, you should not be consuming it."
Through his experience of becoming healthy naturally, Dr. Hugh was inspired to go into a natural wellness field.
He graduated from Northwestern College of Chiropractic and soon after opened Bandana Chiropractic with Dr. Scott and Dr. Trent. Their goal was to help people allow their bodies to heal themselves by offering affordable wellness care, so that people can have continual care.
"I believe that our success has come from our willingness to go help people and educate them on what it takes to be well. I give the same recommendations for my patients that I would give my mom, sister, and other family members."
Within the last eight years, many patients have grown close to Dr. Hugh. He has been fortunate to witness many miracles within the walls of Bandana Chiropractic.
Monday
9:00am - 12:00pm
3:30pm - 6:00pm
---
Tuesday
4:00pm - 6:00pm
---
Wednesday
7:00am - 9:30am
3:30pm - 6:00pm
---
Thursday
4:00pm - 6:00pm
---
Friday
7:00am - 9:30am
---
Saturday
9:30am - 10:30am
Bandana Chiropractic and Wellness Center